UA Tech Park Leader Steps Down
What does one do when a long-awaited retirement actually happens, that enviable first day to call your own after the last official day of work?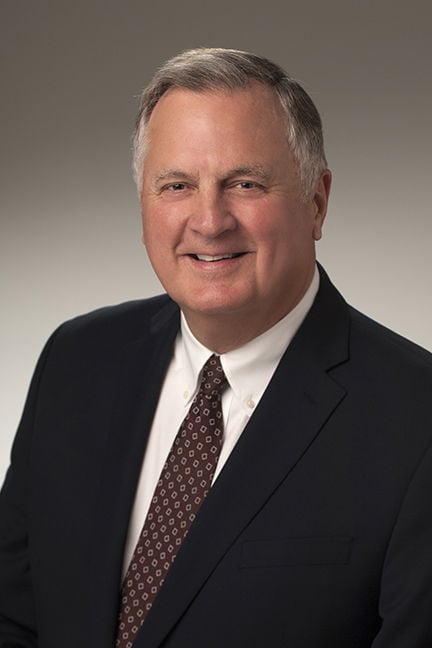 For Bruce Wright, the answer is to exchange a palm tree for a kiwi by getting on an airplane for a month-long vacation in Australia and New Zealand, a getaway he has earned after three decades of promoting economic development in Tucson.
The University of Arizona associate vice president and leader of the UA Tech Park since its 1994 inception decided enough was enough and it was time to step down after 32 years of working for the UA. He announced his decision to do so in a September press release.
"When I started this job, I figured I'd be at the university for a couple of years," he said. "This is Year 32 and a time of change at the UA with a new president, a forward-thinking transformational visionary who is articulating a new direction. I've served under eight UA presidents and thought that at age 69, this was perhaps a good time to bring in some fresh eyes and new perspectives…a logical time for me to step out and do something different. When the same kinds of routine things cross your desk for the tenth time, your energy and enthusiasm wane a bit. If I could pick and choose just specific projects to work on, I'd probably stay forever, but you don't get that choice."
He is confident that his successor will carry on the work he's done for more than three decades.
"My replacement has already been selected, and although I'm not at liberty to announce who it is, I'm delighted with the person chosen, someone with deep experience in economic development and the research park world," Wright said. "It's a person I encouraged to apply for the position and I think they will hit the ground running."
Representative of his management style, Wright expressed pride in work accomplished over the years and attributed successes to "relationships with business, community, and industry partners." His humility was evident when he was named 2017 Greater Tucson Leadership's Man of the Year: "I've always tried to be involved in the community and give back to it," he modestly noted. "I'm a 'communitarian' who believes we have a responsibility to make wherever we are a better place than before we got there."
A reception in his honor—"to celebrate a friend who will surely be missed"—is scheduled for 4 to 6 p.m. on Wednesday, Oct 3 at Culinary Dropout, 2543 East Grant Road.
Unless you're a long-suffering academic accustomed to reading tomes of statistics and enjoying the process, perusing Wright's resume is a time-consuming endeavor because it contains page after page of accomplishments and accolades.
"I've attacked every project, initiative, or problem that I had with both passion and a thoughtful approach to the issues," he said. "I'm a believer in empirical-based decision-making, so I always tried to arm myself with as much knowledge as I could before making a decision and moving forward with it.
"I've been given the opportunity in this job to work on some exciting and impactful projects, everything from widening Speedway through the University area to the Kolb Road extension through Davis-Monthan Air Force Base, the Aviation Corridor, the Mount Graham Observatory, establishing the Tech Park, developing industry clusters and helping make Arizona-Sonora a bi-national region, among others. Lots of things have been serendipitous—right place, right time, right cause, right people."
Wright calls the Tech Park on the former IBM property near I-10 the most impactful thing he's done. "It has a huge impact on the growth of domestic product in Pima County representing about 7 or 8 percent of the total economic activity in the region. The Park is approaching a billion dollars in value and generates about $1.7 billion a year in economic activity with $100 million in tax dollars—all done without any direct investment by the city, state, or university. I think that's a good story."
And even though he won't be at the helm, he'll still be on board the ship in some iteration or another. Recently appointed to the Regional Transportation Authority Advisory Committee and still serving on the Arizona-Mexico Commission, he says: "I don't intend to slow down to zero speed."
As to the future of tech parks in our part of the desert: "I envision the Tech Park at Rita Road continuing to expand. We're almost fully-occupied and there's going to be a need to build another building or two here. That mechanism has been put into place to accomplish if my successor chooses to move that forward. And the whole concept of building a village here, a mixed residential/retail complex with a hotel on site, that absolutely has a viable future.
"Tech parks around the country have morphed into innovation districts with a live-work-learn-stay-play environment that lends itself to Millennials who have a different specter of needs and expectations than us Baby Boomers have," he added.
He's still a staunch supporter of The Bridges. "It's at the right place, sitting on the most important piece of property in Tucson—the convergence of I-10 and I-19, a direct shot to the airport, just south of the university, close to downtown. It's a remarkable site."
His concern is this: "We need to use the site wisely and not fall short as we sometimes do in Tucson by not following through on the long-range, the big picture. I'm hoping we've set the stage for the opportunities The Bridges will bring. Once we get a couple of quality buildings on that site, there's going to be a huge demand for companies to locate there."
Bruce Wright will be the keynote speaker at the Executive Excellence Awards presented by Inside Tucson Business and Tucson Local Media. The event is Wednesday, Nov. 14, at Desert Diamond Tucson, 7350 S. Nogales Highway.