Tucson Earns its Reputation as Emerging Tech Heavyweight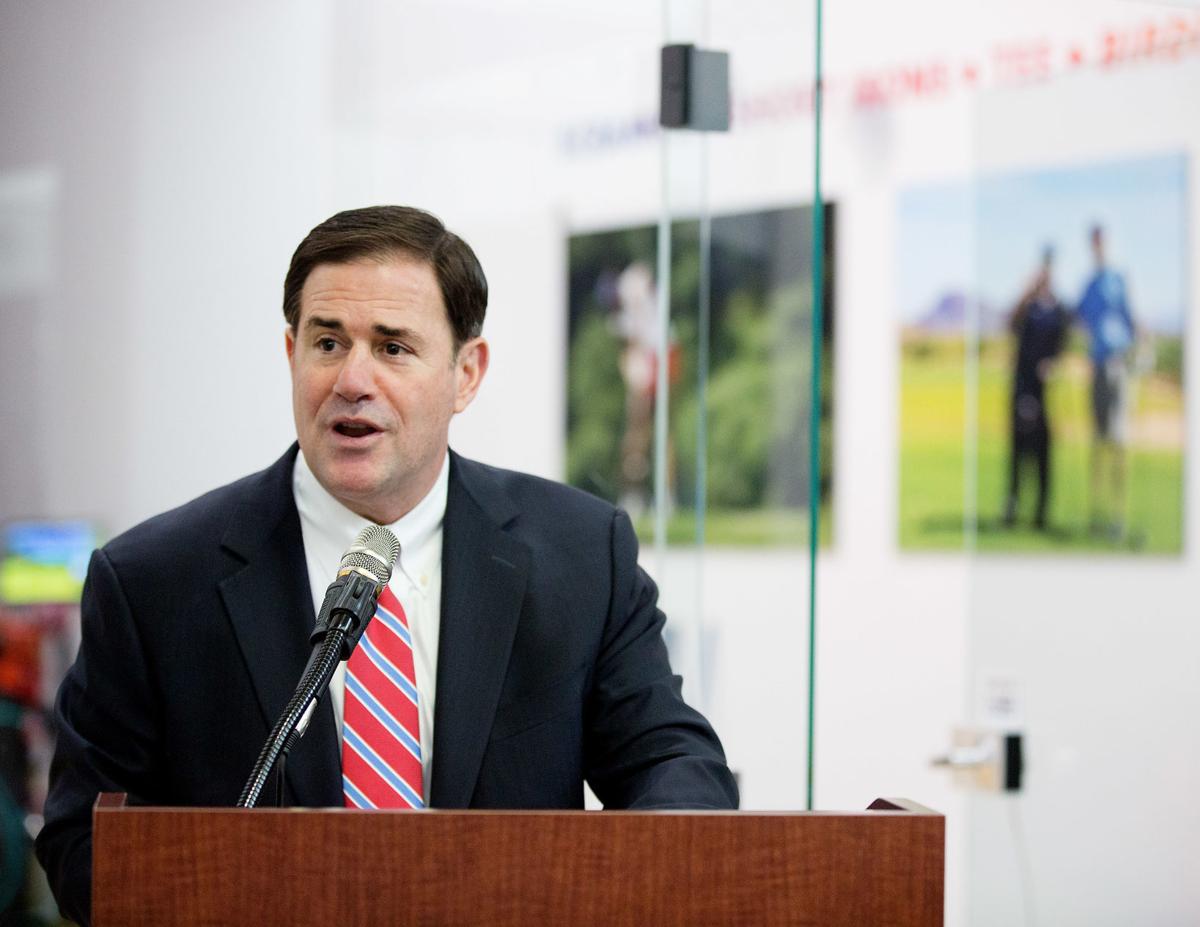 Gov. Doug Ducey calls Tucson "a hotbed for tech companies looking to start up and expand" and makes note of a spike in tech employment.
Mamta Popat / Arizona Daily Star
The following column is the opinion and analysis of the writer.
As recently as a few years ago, if you were reading headlines that boasted of new technologies, startups or tech job growth, chances were that a traditional coastal enclave like San Francisco, Seattle or Boston could take credit.
Fast-forward to 2019, and things have changed.
While the old guard still remains, there's another name to add to the top of our nation's list of the most exciting places for technology and innovation — none other than Tucson, Arizona.
As a state, Arizona has become a hotbed for tech companies looking to start up and expand.
In fact, Arizona ranked as a Top 5 state for new tech businesses added from 2017 to 2018.
And just a few months ago, the city of Tucson received a national ranking that left every other emerging tech market covered in a cloud of silicon dust.
In July, the worldwide commercial real estate services and investment company CBRE ranked Tucson as the No. 1 "opportunity market" in its 2019 "Scoring Tech Talent" report.
Surpassing every other small and mid-sized market in CBRE's rankings, Tucson has seen its tech jobs increase a whopping 90% over the last five years.
That's not all.
Tucson also earned the top spot in CBRE's rankings for tech wage growth. Over the last five years, tech wages in Tucson have grown 29% to $90,528.
The list of innovators making this all happen in the Tucson area is as impressive as it is diverse. To give just a few examples:
Raytheon Missile Systems is one of Southern Arizona's largest employers, and one of Arizona's largest overall private employers, with a workforce approaching 13,000. The company already boasts a $2.6 billion impact on Arizona. And they just announced they will be hiring 1,000 more people over the next few years.
Texas Instruments currently employs more than 300 people in Tucson, with plans to add more over the next five years.
In 2016, Caterpillar moved its Surface Mining and Technology Division to Tucson, bringing with it hundreds of tech-centered positions.
Axiscades, a technology company based in India, plans to fill more than 300 electrical and mechanical engineering positions for a new Tucson operation focused on mining, aerospace and other industries.
There's TuSimple, a company pioneering the technology for self-driving trucks, which will be adding 500 new jobs in Tucson.
Top tech companies require a steady flow of educated and well-trained employees — demand that's being met with the help of innovative local institutions like the University of Arizona and Pima Community College.
The UA's state-of-the-art Tech Parks Arizona is a 1,300-acre research campus that tech giants like Raytheon, Siemens, Citi, Oracle and IBM call home.
There you can also find the UA Center for Innovation, which is helping budding enterprises like Copperhead Aeronautics, FindBug, Homer Farms Inc. and others develop their ideas and get them to market.
Pima Community College also has several innovative offerings of its own.
In June, PCC launched the first autonomous driving certificate for truck drivers in partnership with TuSimple.
And for those who prefer to take to the skies, PCC's nationally recognized Aviation Technology Center is helping students land multiple job offers with industry leaders upon graduation.
Earlier this year, I had the opportunity to see this center and its students in action. And this year, our state budget invested $15 million to expand the program to more students and reach even greater heights.
There's a lot for which Southern Arizona is known. Ample sunshine, friendly communities, world-class education and training opportunities and an unbeatable quality of life, to name a few. Now, thanks to the hard work of entrepreneurs and innovators doing groundbreaking work right here, we can add another name to the list — emerging tech heavyweight.
With every new idea that gets its start here, every new company that makes the decision to call Southern Arizona its home, and every new graduate who comes out of one of our higher education institutions with their degree, Tucson is earning its reputation as one of the fastest growing and most attractive tech hubs in the country.
Doug Ducey, a Republican, is the governor of Arizona