New Employer Moving to UA Tech Park
Written by Sam Salzwedel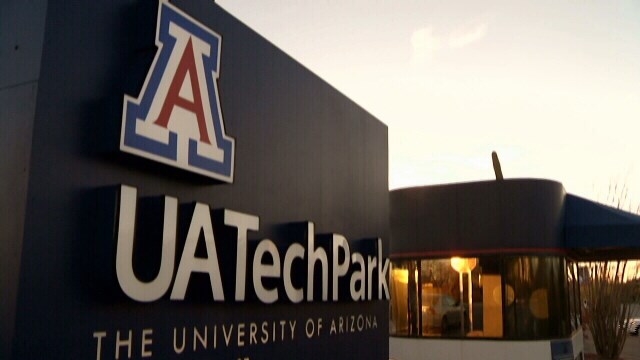 A financial services company is moving to Tucson because of the city's employee base.
Ascensus is hiring about 170 people in the next few months. The starting salaries will be above $40,000 annually. The new office will be at the University of Arizona Tech Park near Interstate 10 and Rita Road.
Ascensus Retirement President Shannon Kelly said the company was considering 5 or 6 cities.
"We selected Tucson after a pretty rigorous and detailed search," she said. "We found that the community really had the type of employees that we want to hire."
Bruce Wright is the Associate Vice President for Tech Parks Arizona. He said Tucson provides unique opportunities for potential employers.
"We focus on 6 technology areas, and those really reflect the research strengths of the university and the existence of particular industry clusters here," Wright said. "Phoenix has a different mix of technology clusters up there. So typically we're not in competitions with one another."
The Tech Park has a variety of tenants, but Wright said it is ideal for tech companies.
"Those kinds of facilities and the infrastructure that supports them is very expensive, and it's just not everywhere," he said. "It's not something you would normally find in traditional office space Downtown or in other parts of town."
About 6,500 people work for 46 companies at the Tech Park.
"We really like the amenities of the Tech Park," Kelly said. "It had everything that we needed there in terms of the kind of space that we're looking for."
To read the original article, please click here